Canadian Darth Vader SSP (Super Sonic Power) Van
If the 00's are the decade of the modified Civics, then the 70's were the decade of the van. Attempting to capitalize on this automotive trend, Kenner released Star Wars versions of it's SSP (Super Sonic Powered) toy line.
To cut down on packaging costs, rather than print two sets of boxes, a common one was used with a sticker being placed on the cellophane window to denote either the heroes van or the Darth Vader™ one.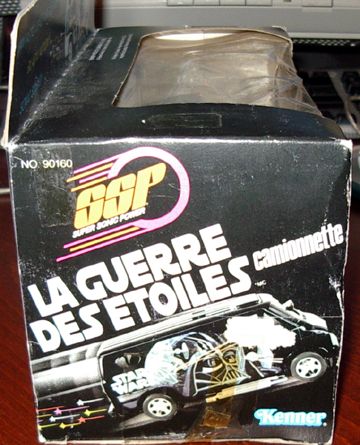 The white SSP Van has several production differences from the U.S. Version