| | | |
| --- | --- | --- |
| | | |
| Star Wars Play-Doh | ESB Hoth Play-Doh | ROTJ Jabba Play-Doh |
| | | |
---
Presto-Magix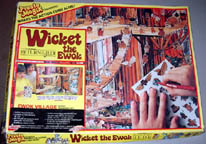 Seemingly a U.S. Box, the text at the bottom was bilingual (Click for a Closeup) and was confirmed as being bought @ retail in Canada.
---
Craftmaster Statuettes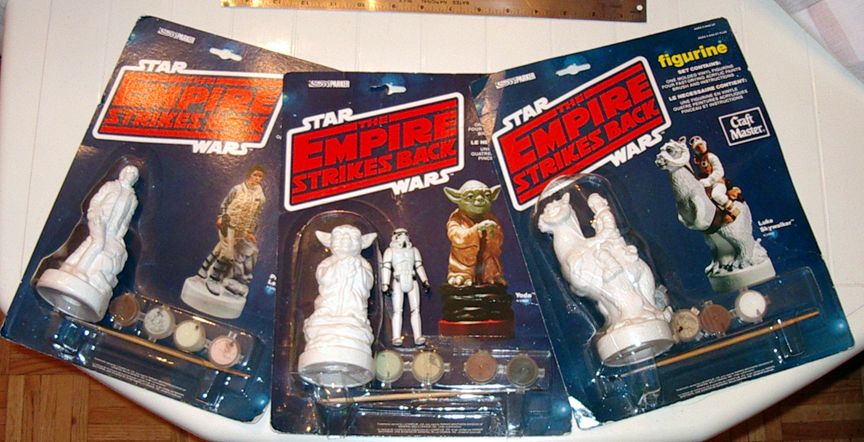 Craft Master Vinyl Figurines
The height of Star Wars kitsch are these vinyl figurines by Craft Master (Parker Brothers). There were three Canadian releases, Princess Leia - Hoth, Yoda and Luke on Taun Taun. In the picture above, a 3-3/4" Stormtrooper is shown beside Yoda to give you an idea of the scale of these figures. The statues themselves stand from 5 to 7 inches tall. The cards measure 9" across by 12" tall, double the size of a 3-3/4" figure card. The bubbles are of a similar material to the action figure bubbles, but are custom molded to fit the different figurines.
Each figurine would come with 4 paints and a brush. The back of the card comprises of painting instructions as well as several hints for better painting. I have serious doubts that given only the four colours to work with, any youngster could reproduce the painted sample shown on the front of the Leia card.
---
Paint by Numbers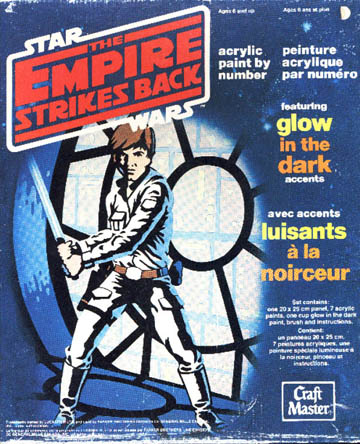 ---
Email: info@womprat.com